SoundCloud, founded in 2007, is a platform that believes in the "artist-first" perspective and is backed by a worldwide community of listeners and artists on the pulse of music culture's new, now, and next. Independent artists are given the tools, services, and resources they need to develop and grow their professions. Headquartered at Berlin, Germany, SoundCloud is the world's largest audio discovery portal, with over 250 million records from 30 million creators from 190 countries.
A free service that allows both listeners and creators to share their work, on SoundCloud anyone can still listen without costs and upload tunes as long as they have the necessary rights. SoundCloud is available on both desktop and mobile platforms. The company developed 2 different smartphone apps, both of which are available for iOS and Android users; the standard SoundCloud app, which focuses on streaming, and SoundCloud Pulse, which focuses on content creators.
What you Should Know About Cancellation & Refund
SoundCloud has a subscription service called SoundCloud Go+, which includes even more features like access to their entire catalog and higher-quality audio. SoundCloud Go+ costs $9.99 and comes with a 30-day free trial. If you're not getting your money's worth or prefer a different music service, it's simple to cancel SoundCloud Go or Go+. However, as with many other subscription services, simply deleting the app will not prevent you from being charged. If you want to cancel a SoundCloud Go subscription, you must do so through your account page on the website, not the mobile app.
SoundCloud will not provide refunds for provided SoundCloud DJ subscriptions, but you can opt-out of future payments during the existing billing period. You can go to the Subscriptions page and change your plan, whether you want to cancel, upgrade or even downgrade it. To subscribe, you must provide payment information regardless of which option you select. If you do not cancel the subscription before it expires, the free trial will be converted into a monthly recurring charge. While you can cancel at any time, your cancellation will be effective beginning with the next billing period. Until then, you will be allowed to use your paid service without restriction.
Follow These Steps to Cancel via Web Browser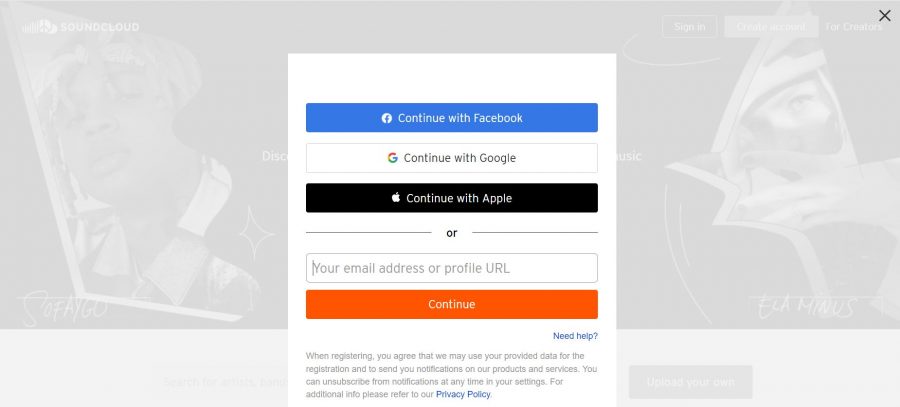 Access a web browser window on your respective device and navigate to soundcloud.com.
After you've signed in, go to the top-right three-dot menu and select "Subscription." Click the "Edit" button, which is represented by a pen.
Choose "Opt-out of your subscription renewal" from the pop-up window below "Current plan."
You may confirm the cancellation by tapping on the "Confirm and cancel plan" on the next page.
You can confirm that your subscription has been canceled by returning to the "Subscription" section of your SoundCloud account.
You should see a line that says "Expires on" with the date your subscription will expire below "SoundCloud Go" and "Offline and ad-free listening." This indicates that you are no longer being charged.
Follow these steps if you use an iPhone to cancel your Soundcloud account. Those who purchased their SoundCloud subscription through the Apple App Store must cancel using the following method.
First, open the "Settings" app on your iOS device. Click on your name.
Go to Subscriptions or the iTunes and App Store (log in with your Apple ID if necessary)
Find the SoundCloud subscription that you want to cancel.
Select Cancel Subscription.
Conclusion
Being a listener, If you think that SoundCloud is an app that is more beneficial to creators or if you are unwilling to pay for a music subscription then you can follow the aforementioned steps to cancel your subscription. We hope the steps have been helpful for you to do so. For further assistance, you can approach their support page.