How many times have you dreamt of flying the world carefree like a bird? British Airways makes your dreams come true – though with a twist, where you fly but without the wings! British Airways adds more zest and packs more punch to your holidays! It promises an exhaustive list of exotic global destinations that are sure to be on your bucket list. There is not a space on the world's map where it has not left its brand presence – from Europe to Asia and Africa, Australia to the Middle East, and more. This century-old airline has been in the game for a long to top the chart of premium international carriers; it is a popular one in the United Kingdom and is headquartered at London Heathrow.
For the uninitiated, the airline has a huge international footprint and an operational network spanning 170 destinations across 70 countries. Despite a massive global presence, its most favored destinations continue to remain London, New York, and Miami. There is not a thing to miss on the airline – everyone is given the grand treatment, flying economy or business! There are non-stop meal servings, especially on the long haul. The hospitality of the cabin crew and the provision of entertainment onboard are top-notch.
However, even the best fairytales can have sudden turns. What would you do if you found yourself in the lurch looking for lost baggage while you just flew with British Airways? You need not cudgel your brains so hard. In the following section, we tell you precisely where to go, who to approach, and what to do if you lost baggage in transit with British Airways. Here are 3 things to do for missing or lost baggage.
Approach Lost Property Office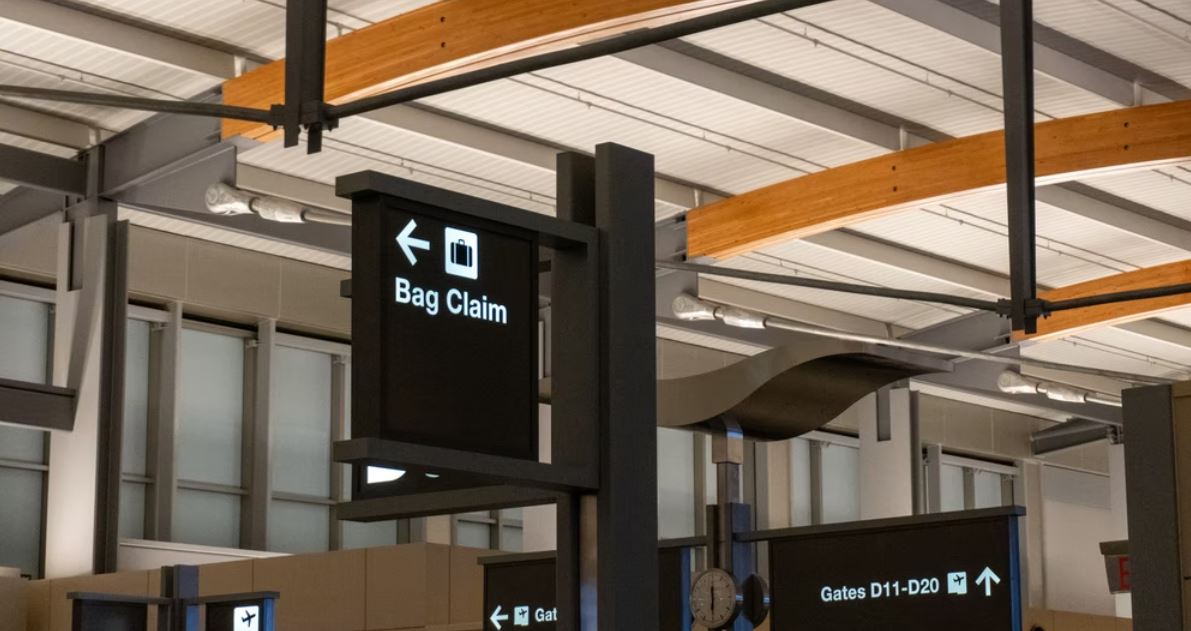 Lost property could be anything that you may have left behind on the aircraft or in transit at an airport. Like all airlines, British Airways also has reserved offices that handle lost property cases. If you are to lose your baggage in an aircraft, the crew on duty will hand it over to the lost property team at the arrival airport. Likewise, lost baggage in the airline lounge will also be handed over to the airport team, provided (the baggage) is checked-in.
British Airways has handling agents to trace lost baggage with flight details. On successfully reclaiming your baggage, you might have to pay some administrative fees, inclusive of the postal charges. You will have to contact the Bagport or the Excess Baggage Company and submit an inquiry form with your name, date of travel, flight number, seat number, item description, and contact details.
Fill Online Baggage Claim
It is important to notify concerned airport authorities about missing baggage the moment you realize it. They give you a file reference number when you fill out an online baggage claim form. This number comes in handy when you initiate claims or enquire about your baggage. The 10-digit reference number helps you to view updates about your missing baggage and track its status.
A missing bag needs to be reported within 21 days of it going missing. At British Airways, you can rightfully claim for valued essential items that were delayed/lost in transit, missing items within the baggage, damaged baggage, or damaged contents. It will help to have your receipts handy for authorities to assess your claim. The airline's track record is superlative – it returns most missing bags to its owners within a 3-day window.
Report to Customer Service
If you have just discovered lost baggage and are yet to leave the airport premises, there will be many to escort you physically to the customer service kiosk at the arrival airport. You can, instead, make better use of your smart device, even without the redundant trip to the customer service desk. A timely tweet to the airline authorities with an SOS message will help them to respond to you with updates on your lost baggage. It will help them look up your details on their database, track your misplaced belongings and retweet giving the real-time location of your baggage, outlining what you need to do next to retrieve your belonging/s.
British Airways has a robust team to help you recover lost baggage, and it just got easier with the technology at hand. Reach out to the customer support desk on the internet, via phone, or on social media without a moment's delay for swifter service. Here are numbers for important regions – 0344 493 0787 (UK), 1-800-247-9297 (US), +971 600 570006 (Dubai), +33 (0) 1 57 32 41 18 (France), +49 (0) 421 5575 758 (Germany), 1860 180 3592 (India) and +7 499 951 2719 (Russia).
Conclusion
The airline takes it upon itself to compensate for all misses and losses. It will not just be you distressfully looking for lost baggage, but the airline staff too. They will never sleep until they have returned your belongings intact and in unbroken condition.