Dive into an immersive and natural experience while cherishing the legacy at the Devils Tower National Monument. If you are backpacking to Wyoming or South Dakota, then it's your chance to explore the first National Monument in the US that is also referred to as one of the most iconic landmarks located there.
This superstructure is an 867-foot-tall geological wonder and is situated around 6 hours from the West Entrance of Yellowstone. It makes a great spot of attraction for those visiting the Black Hills of South Dakota. The monument is perceived in varied ways by its spectators. For the Native Americans, the structure is sacred while on the other hand it is a popular road trip destination for some. The site is also subjected to mysterious theories also recorded in the famous movie, Devils Tower, which is known to evoke curiosity and mystery from visitors of all ages.
How to reach the Monument
The famous monument is located in northeastern Wyoming. You can plan a brief one-day visit to Devils Tower from Rapid City or cover the monument as part of a road trip across the United States. In case you plan to visit both Yellowstone and Mount Rushmore, then there are various driving routes you can pick from that will easily add to your visit to Devils Tower.
The distance from Rapid City, South Dakota is 107 miles (1.75 hours); from Gillette, Wyoming is 66 miles (1.25 hours); from Cody, Wyoming the distance is around 300 miles (5 hours); from Yellowstone National Park is 350 hours (6hours); and from Billings, Montant it is 265 miles (4.25 hours) away. The nearest airport is located in Gillette, Wyoming.
What is the Entrance Fee
For a single, private, non-commercial vehicle the entrance fee is $25 for a week including all its passengers. If you are in possession of the 'America the Beautiful' Pass, then you will be exempted from the entrance fee. Annual America the Beautiful Pass allows you to visit more than 2,000 federal recreation sites spread across the country. It also includes all US national parks.
The Devils Tower is open to visitors all year-round, 24 hours per day. However, the Visitor Center that this site incorporates has some specific operational hours depending on the season. During the summers i.e. from May to October, the Center is functional from 9 am to 5 pm. You can check the official website for closures and seasonal exceptions.
Things to Do at Devils Tower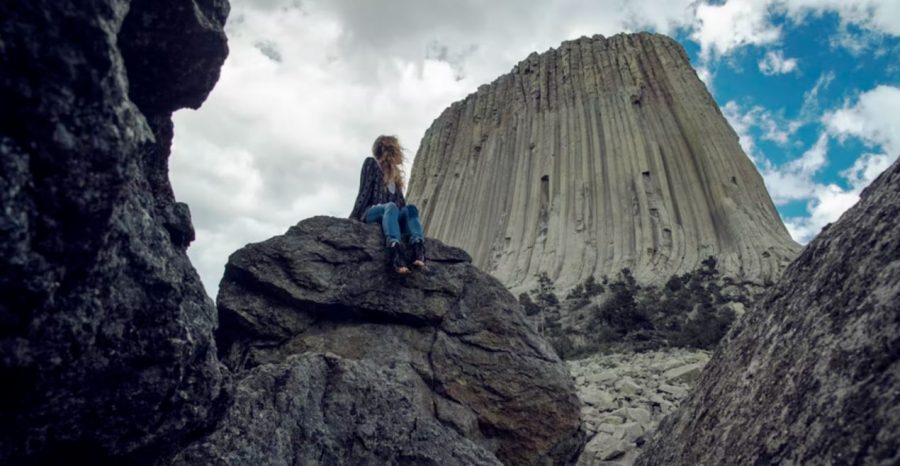 On your visit to the majestic Devils Tower, you can explore various hiking trails that circle around its base. Other adventures here include taking a ranger tour, going rock climbing, or gazing up at the night skies.
If you are visiting this monument briefly then one thing you must do is walk on the Tower Trail. The trail is a 1.3-mile loop that averagely takes 45 minutes to 1 hour and is quite easy to walk on. The Tower Trails revolves around the base of Devils Tower. This trail provides up-close views of the tower. This walk has a lot to offer to its spectators and one can truly appreciate the massive size of Devils Tower. This is largely a paved trail that has a visitor center as its starting and ending point.
Red Beds Trail is relatively a longer trail with a moderate 2.8-mile loop (4.5 km) which averagely takes about 2-3 hours. So, if you have more to spend on this monument then you must pick this trail as it offers a spectacular, scenic view of the Devils Tower and Belle Fourche River Valley. You must prefer to wear hiking boots that provide a good grip and carry trekking poles along with you.
Address & Support
149 State Highway 110
Devils Tower, WY 82714
Phone: 307-467-5283 Ext. 640